2019-02-16 (土) 22:57:28 (508d)
駒場物理教室の先生方との懇親会に参加しました。
Meets the social gathering of Komaba faculties.
2015-04-07 †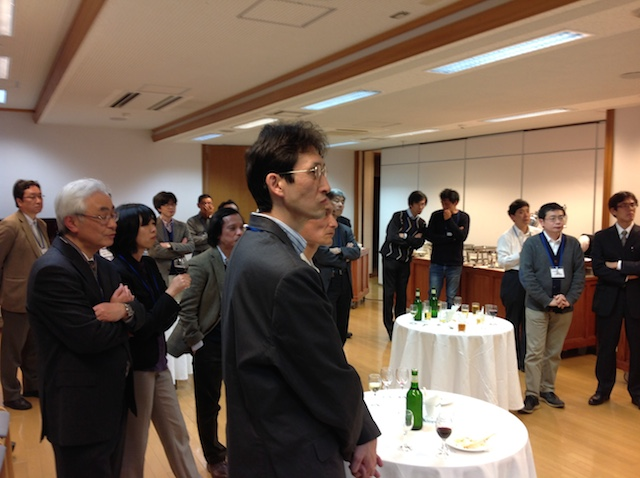 東京大学前期課程(駒場)物理学教室の先生方との懇親会に参加し、学生を引きつける授業ノウハウを勉強しました。高校・中学物理の教科書で教えない項目が増えたので、今年の授業にはひと工夫する必要があります。
Komaba faculty (physics) had a social gathering meeting to exchange skills to make courses more attractive. Attentions should be paid because the science textbooks in high/junior high schools are getting thinner.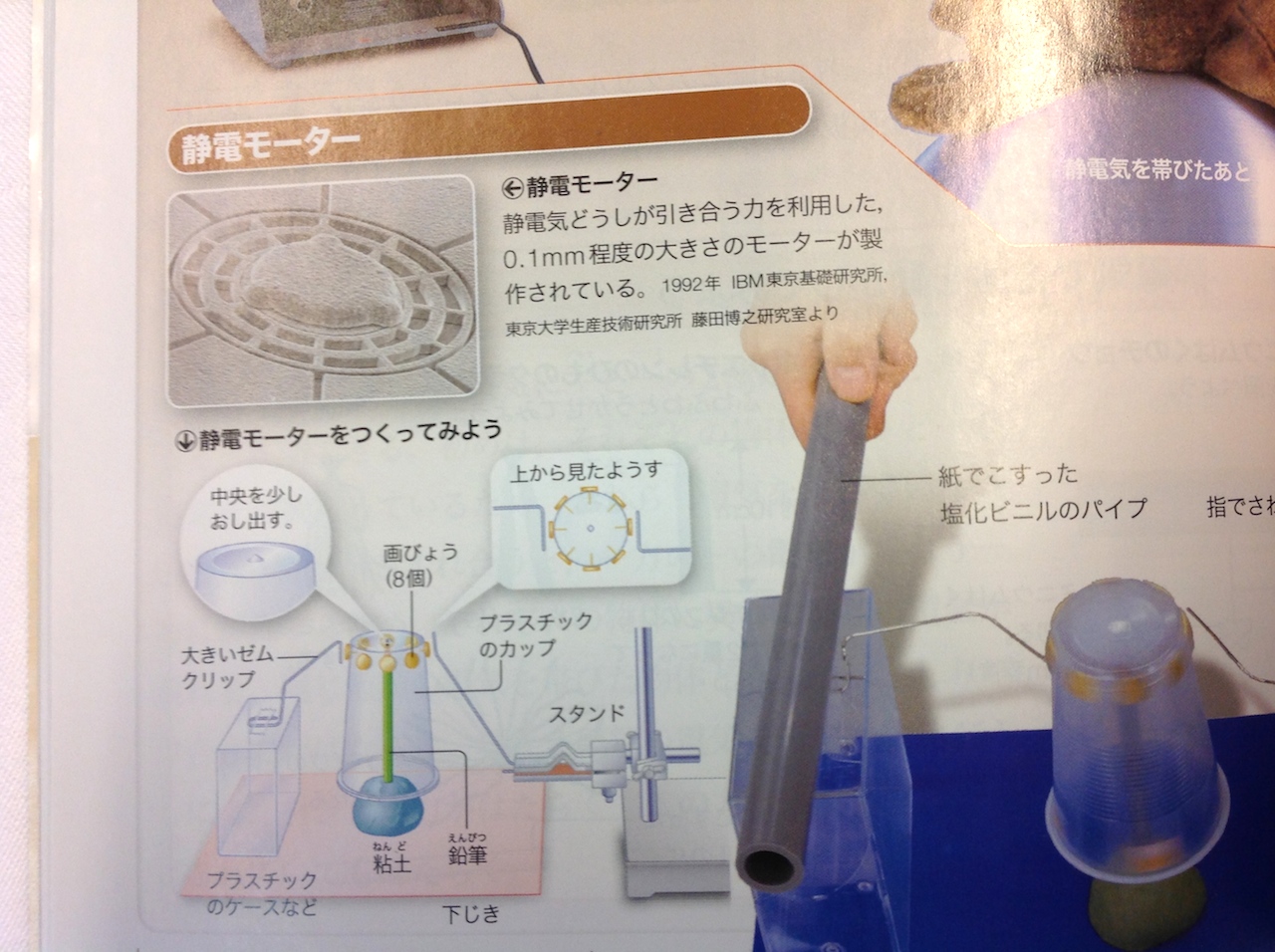 たまたまめくっていた中学の理科の教科書に、静電マイクロモーター(IBM東京基礎研究所、東大生研・藤田研究室、1992年)が紹介されていることに気づきました。
When browsing the science textbook for junior high-school, a familiar image of electrostatic micro motor jumped into the eye (developed by Prof. H. Fujita with IIS, The Univ. of Tokyo in collaboration with IBM Tokyo Lab., 1992).